Mindful Moments with Journeys
NOVEMBER IS THE NATIONAL HOMELESS YOUTH AWARENESS MONTH, WHICH ALSO INCLUDES NATIONAL HUNGER AND HOMELESSNESS AWARENESS WEEK (NOVEMBER 15-22). THESE EVENTS ACKNOWLEDGE AND RAISE AWARENESS OF THE PROBLEMS FACED BY YOUTH, FAMILIES AND INDIVIDUALS AT RISK OF AND EXPERIENCING HOMELESSNESS AND FOOD INSECURITY.
Here are some facts you should know about family and child homelessness:
29% of homeless families are headed by a working adult, usually the mother
More than half of homeless mothers do not have a high school diploma
Approximately 63% of homeless women have been victims of domestic violence
Homeless children are more likely to suffer from hunger, poor physical and emotional health
They are less likely to attend school, and more likely to fall behind in class
While the number of homeless children in America is estimated at 1.6 million, many estimates suggest the number could be far higher, as homeless statistics are often under-reported at the city, county and state levels
Homeless children experience four times as many respiratory infections, twice as many ear infections and are four times more likely go have asthma
But the most important number is one!
One caring person takes action, and helps one homeless child get off the street forever. That's the difference you can make today.
Financing Available!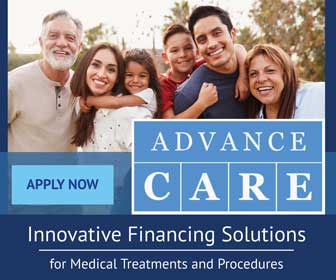 WENDELL OFFICE
3134 Wendell Blvd
Wendell, NC 27591
Phone: (919) 374-7283
Fax: (919) 374-7285
Email: wendell@jmhw.org
WILSON OFFICE
2305 Wellington Dr SW Suite E
Wilson, NC 27893
Phone: (252) 306-7474
Fax: (252) 306-7475
Email: wilson@jmhw.org
Local Help Centers
Dorothy Mae Hall Women's Center
(919) 371-8523

Helping Hand Mission
(919) 365-0757

East Wake Senior Center
(919) 365-4248

Policy Department
(919) 365-4444

Fire Department
(919) 365-3635
Local Food Pantries
Wendell United Methodist Church
129 N Main St Wendell, NC 27591
Calvary Faith Center – Community Day
4825 Rolesville Road Wendell, NC 27591
ZUMC Food Pantry
114 W Sycamore St Zebulon, NC 27597
Mindful Moments with Journeys We hope everyone had a wonderful Thanksgiving, and it continues on through Christmas and New Years! Helpful Blessings Every year Journeys selects a family in need to sponsor their Thanksgiving meal. This year Naweah Attia was selected. Congratulations! Need an Angel, be an Angel Do you have or know a child…
Mindful Moments with Journeys What is seasonal affective disorder? The National Institute of Mental Health finds that seasonal affective disorder (SAD) is a real thing, and quite common in most adults. Many people go through short periods when they feel sad or unlike their usual selves. Sometimes, these mood changes begin and end when the…
Mindful Moments with Journeys The Effects of Stress An essay written by our very own Cary Calzadilla There are many causes of stress, both external and internal. External causes may include work-related pressures, financial problems, relationship issues, and major life changes such as moving or changing jobs. Internal causes may include negative self-talk, unrealistic expectations,…