Mindful Moments with Journeys
The Secret to a Good Life May Surprise You
Advice from the longest-running study on happiness from Harvard finds that our relationships with family, friends, and community are what matters
The Harvard Study of Adult Development — one of the longest-running studies on happiness began tracking 268 Harvard sophomores in 1938. (19 are still alive and in their 90s.) The study expanded to include the children and grandchildren of these men and also 456 inner-city Boston residents. In total, 1300 people were studied from various economic, educational, and social backgrounds, from Boston's poorest neighborhoods to Harvard undergrads. (President John F. Kennedy was even part of the original group.)
"The relationships we build with friends, family, and our community helps us to live longer, healthier, and happier."
TAKE CARE OF YOUR RELATIONSHIPS-IT IS A FORM OF SELF-CARE
Taking care of our bodies with diet, exercise, and sleep are important but our relationships and how happy we are in our relationships has a powerful influence on our health. Several other studies have found that people's level of satisfaction with their relationships at age 50 was a better predictor of physical health than their cholesterol was. Robert Waldinger, director of the study, gave a presentation on TED Talk radio and is quoted as saying, "The people who were the most satisfied in their relationships at age 50 were also the happiest at age 80."
KNOW WHEN TO LET GO
As the people got older, they tended to focus more on what's important to them, and didn't sweat the small stuff to the degree they did when they were younger, according to Dr. Robert Waldinger. Other research has found that older adults are better about letting go of past failures. "They tend to realize how short life is and they are more likely to pay more attention to what makes them happy now," says Dr. Waldinger.
You could do the same. What activities make you happy and what's stopping you from doing them? Think back to your childhood. What did you enjoy when you were younger? Singing? Playing games? Doing certain hobbies? "When you are older you have more opportunity to return to the activities you associate with happiness," says Dr. Waldinger. So begin that coin collection, join a choir, or play poker or bridge.
"Marital satisfaction has a protective effect on people's mental health."
Part of the study found that people who had happy marriages in their 80s reported good moods even on days when they had physical pain.
Stay connected- "Loneliness kills, it is as powerful as smoking or alcoholism."
The Harvard Study has found a strong association between happiness and close relationships like spouses, family, friends, and social circles. "Personal connection creates mental and emotional stimulation, which are automatic mood boosters, while isolation is a mood buster," says Dr. Waldinger. People who kept warm relationships live longer and happier but loners died earlier.
This is also an opportunity to focus on positive relationships and let go of negative people in your life, or at least minimize your interactions with them.
Broaden your social life, try volunteering for a favorite cause. Odds are you will meet more like-minded people.
Volunteering also is another way to boost happiness by providing a sense of purpose. In fact, a study published online May 19, 2016, by BMJ Open found that this benefit was strongest among people age 45 to 80 and older. Look for volunteering opportunities in your area that match your interests.
The book titled Healthy Aging says there are 6 Factors that predict healthy aging. (It's a good read)
Physical activity
Absence of alcohol abuse and smoking
Having mature coping skills to manage life's ups and downs
Healthy weight
Stable marriage
Education
Source: Leo Mineo. (2017). Good genes are nice, but joy is better. The Harvard Gazett
Financing Available!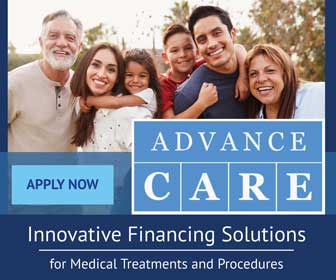 WENDELL OFFICE
3134 Wendell Blvd
Wendell, NC 27591
Phone: (919) 374-7283
Fax: (919) 374-7285
Email: wendell@jmhw.org
WILSON OFFICE
2305 Wellington Dr SW Suite E
Wilson, NC 27893
Phone: (252) 306-7474
Fax: (252) 306-7475
Email: wilson@jmhw.org
Local Help Centers
Dorothy Mae Hall Women's Center
(919) 371-8523

Helping Hand Mission
(919) 365-0757

East Wake Senior Center
(919) 365-4248

Policy Department
(919) 365-4444

Fire Department
(919) 365-3635
Local Food Pantries
Wendell United Methodist Church
129 N Main St Wendell, NC 27591
Calvary Faith Center – Community Day
4825 Rolesville Road Wendell, NC 27591
ZUMC Food Pantry
114 W Sycamore St Zebulon, NC 27597